---
Great Fiction & Nonfiction Books
Age Level: 3-6 years old

Print List
Age Level: 6-9 years old

Print List
Age Level: 9-12 years old

Print List
Great American Mousical
By: Emma Walton Hamilton
Age Level: 9-12 years old
Theater mice perform in a space just out of human sight in a venerable old New York theater. Alas!...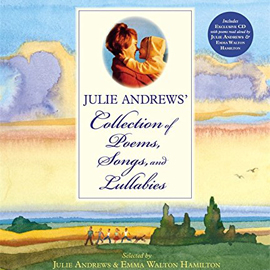 Julie Andrews' Collection of Poems, Songs, and Lullabies
By: Julie Andrews, Emma Walton Hamilton
Age Level: 9-12 years old
A range of poetic styles, some rooted in the authors' family, are shared in this handsome, easily...